Apr 21 2010 7:18AM GMT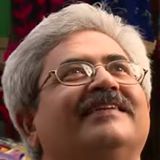 Profile: Jaideep Khanduja
As per study software development team on an average spends almost 40% of their time on rework. The rework requirements may arise by way of – development team revisiting their code and finding out some lacunae; Quality control test/ bug report; or requirements fine tuning at customer end during the implementation or UAT phase.
Requirement fine tuning and new requirements arising during the various stages of a project are two separate entities. It is very important to identify and keep track of both. Fine tuning may arise due to lack of understanding business requirements during requirements study phase. It may also arise due to the lack in giving a proper understanding by customer to the requirement analysts. The reason for this may be lack of involvement at customer end, wrong selection of key user or else.
New requirement arising during the development or implementation phase is again due to both the reasons mentioned above. The new requirements arising at the implementation phase are very dangerous and deadlier for both ends.
The earlier identification of new requirements or tuning requirements ask for less efforts as compared to these getting identified at a later stage.