Aug 26 2009 10:00AM GMT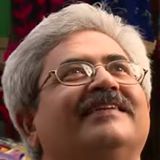 Profile: Jaideep Khanduja
If answer to the first question is No, start moving into the direction of converting it to Yes. Answer to second question also has to be yes. Let us see what is meant by Imagine, Dream and Innovate and how to adopt them at workplace.
Imagination- The ability to create, and paint a mental picture of a new concept or situation can be defined as Imagination. In your case when you have to write business process in your code, it is primarily important for you to imagine business in right sense to embed it in your code.
Dreaming- Coming up with scenarios or goals that with a bit of work can be achieved. Your imagination of scenarios has to be set as a goal of coding it rightly and then 'doing' it.
Innovation- Making the impossible become possible by finding another way around a situation or problem. At times you have to find an alternative to optimize your code or choosing a right alternative out of many for a scenario.