May 31 2015 10:38PM GMT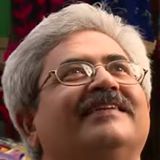 Profile: Jaideep Khanduja
Tags:
This is an era of software defined networks, software defined cloud computing, software defined streaming and software defined video processing. In a way, everything is moving towards "as a service" and "Software defined" model. It is evident that the organizations that are still maintaining their own data centers are bound to spend around 40 percent more annually as compared to the organizations that have taken a wise decision of moving on the cloud. It may not be possible for all organizations to dare to go hundred percent on the cloud but more is better is the key to this phenomenon. In some time from now, all gadgets and devices would be in a position to talk to virtual machines in real time and the data accumulated in the cloud would be able to provide analytics including predictive that will enable organizations to take quick and realistic decisions.
Elemental Technologies is a pioneer in providing software defined video solutions to manage multiscreen content delivery. Orange TV is one of their prime customers that runs on a prepaid pay TV model using vouchers as payment tools. Orange TV is a national distributor of this service in Indonesia since 2012. It has more than seventy-five premium channels along with rights to broadcast Barclays Premier League till next year. Orange TV has decided to use Elemental Video processing solutions to enlarge its user base in its Genflix OTT (over the top) content delivery service. Elemental Technologies has a superb customer base consisting of ESPN, BBC, Comcast, HBO, Foxtel, Telefonica and a lot more.
Genflix was launched in the last quarter of 2013 as the first OTT service in Indonesia. Elemental Live and Elemental Server are the two proprietary services from Elemental Technologies that Genflix is about to deploy.