Jul 2 2019 4:01PM GMT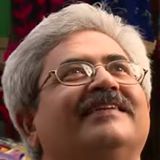 Profile: Jaideep Khanduja
Tags:
As has been the case for many decades, innovative new applications are entering the marketplace on a regular basis to support the ever-changing way we do business, interact with customers, and interact with each other. While developments in areas such as cloud, AI, machine learning, IoT, edge, mobile and big data to name just a few, bring with them undeniable and highly desirable benefits, they can also introduce problems. Certainly, one of the biggest pain points for many organizations is how to ensure the protection and security of data. To not do so can mean not only serious detriment to the long-term success of your business but can also carry serious legal and regulations compliance ramifications.
Adding to the problem is that many IT professionals have come to rely upon and trust virtual private networks (VPNs) to deliver the level of security they require. And, this makes sense. For a very long time, they did indeed deliver the required security protection. Unfortunately, as it stands today VPNs have not evolved to support today's application protection and security requirements. At least, not by themselves.
I recently spoke with Don Boxley, CEO, and Co-Founder of DH2i on this subject. He describes VPNs as taking a "castle and moat" approach to security, where the VPN serves as the drawbridge. This painted a very understandable picture as to why VPNs are unable to meet today's new business and IT realities. He explained that via this approach, organizations are more vulnerable to compromised devices and networks, excessive network access by non-privileged users, credential theft and other security issues. From a non-security specific standpoint, the VPN introduces complex manual set-up and maintenance, slow and unreliable connections, and an inability to scale efficiently and cost-effectively.
We then talked about a relatively new approach to not necessarily replace a VPN (although, I would argue it could), but to dramatically enhance it – a software-defined perimeter (SDP) solution. SDPs offer an ideal new approach for connectivity security. SDP tackles legacy VPN, cloud-native and privileged user access security issues. Designed specifically to support today's DevOps, IoT, containers, edge, and other workloads, with the inherent flexibility to be tailored to support future yet to be introduced application/workload requirements, SDP not only delivers considerably improved security but increased performance speed as well.
DH2i has announced a new SDP solution, called DxConnect. DxConnect is a network security software designed to enable developers and network admins to build an integrated zero trust (ZT) connectivity security infrastructure for cloud-native applications, hybrid/multi-cloud connectivity and privileged user access without using a VPN. If you are interested in securing your organization's data, and you wish to replace or enhance the capabilities of your VPN, you can learn more about DH2i's new software here: http://dh2i.com/dxconnect/.