Sep 24 2019 11:14PM GMT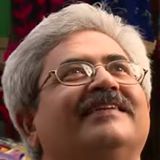 Profile: Jaideep Khanduja
Tags:
Think of a Software-Defined Interconnect Platform that has infinite interconnection service chains. What that means is that the new interconnects are easily created using any of the available combinations of security services, routing, data encryption, and so on. What if it has Increased connectivity possibilities. That means, with the help of additional connection protocol it becomes easy to integrate into existing networks. What if there is a new switch technology that opens more configuration possibilities. With the help of cutting edge switching software, software control extends to replace customized hardware. Then there is multi-tenant support. Once you deploy that software-defined interconnect platform in an enterprise or a service provider, end users are empowered to manage their own interconnects, scaling up to any extent. Now, come out of that thinking mode and get into the experience mode. You can now experience this all with Luxon by Stateless.
With Software-Defined Interconnect platform, Stateless reinvents connectivity. It creates a new landmark in connectivity. This groundbreaking technology delivers simple yet powerful, composable, scalable connectivity for any cloud-based applications environment. The future of connectivity is here. It shifts the whole paradigm of connectivity to the software. The whole game is changed. The era of new hardware buying for every scaling up, every new application, and every new network are at the verge of extinction now with the launch of Software-Defined Interconnect platform Luxon by Stateless. Network connectivity is reinvented in a new avatar. Luxon, with its general availability, is the industry's first software-defined interconnect (SD-IX) platform. Luxon's technology, that is under the process of patenting, makes interconnecting workloads simple, composable, and scalable with its expanded capabilities. That is a revolution. And it is available.
Software-Defined Interconnect Platform
Enterprises are going to save a huge amount on account of a lot of hardware that will not be required now because of software-defined interconnect platform. Device-Centric methods of constructing infrastructure are no more required and thus can easily be discarded. This is possible with Luxon's expanded platform that easily empowers businesses and colocation providers to create any number of interconnections cost-effectively, simply, and quickly. With the help of this new approach of Software-Defined Interconnect platform, customers can streamline their network operations without any capital expenditures.
Craig Matsumoto, Senior Analyst, 451 Research says, "As IT distributes outward to the cloud, businesses are becoming even more dependent on connectivity. What used to be the enterprise network now reaches out to multiple destinations, serving applications that have differing requirements. Stateless is simplifying connectivity by providing a kind of flexibility and control that isn't necessarily found in conventional physical and virtual devices."
Murad Kablan, CEO and co-founder, Stateless says, "The accelerated movement of applications to the cloud is creating a new era of connectivity. To maintain a competitive advantage, businesses require fast, easy connections to the cloud, support for numerous interconnects and the ability to deploy a diverse array of new applications quickly. Today it often requires intricate engineering and new hardware and takes months for a business to deploy a single cloud application. Luxon simplifies a traditionally complex, multi-step process into a single step that takes only minutes."
To learn how Lexon works, watch this video: