Feb 7 2013 11:06PM GMT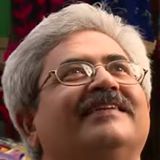 Profile: Jaideep Khanduja
Around a couple of years back a very interesting article was published on Forbes website educating on importance and role of Lean and Agile in Software Development Organizations. Dan Woods, has presented his valuable ideas on how agile software development gets catalyzed by using Lean practices as used in manufacturing companies. Dan Woods in editor and CTO (Chief Technology Officer) of a research company that focuses on the changing needs of CIOs (Chief Information Officers) and CTOs.
Fast changing scenarios and highly dynamic signals from the markets impacting development and delivery logistics heavily thereby demanding a quick response if a firm grip is required on the business. Most of the successful companies which are able to play this tough game beautifully do it by adopting Lean manufacturing principles. These adoptions provide the organizations an extra pound of power to manage fast changing scenarios on the trigger of events. Instead of building large stocks and then struggling for orders, the better way is to get orders from customers and then manufacture only the required quantity with a target of 'first time right'. That way they save both – space for stocking inventories, and money that gets blocked till the time you are able to clear off your stocks.
Transformation in Software development has though seen Agile development methodology but still there is a larger chunk following Waterfall development methods. The biggest drawback of Waterfall development methodology is its being too rigid in catering to change in customer requirements in between and making changes accordingly. Whereas Agile methodology is entirely opposite of it. It never believed in customer requirements blindfolded. A regular confirmation from customer is a continuous process by getting minutest of built vetted by the customer and then move on to next incremental step. This way a very high level of quality level is attained and maintained throughout the build as the defects get addressed during small portions' internal testing and then UAT by customer.