Jun 27 2016 12:18AM GMT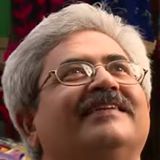 Profile: Jaideep Khanduja
Tags:
Social Media is a wonderful platform to showcase your organization in a digital manner. You need to have a social media strategy for your organization to step in an organized and structured manner in the cumbersome world of social media. The key is to remain simple and straightforward. If you are able to raise engagement to a higher level on a regular basis, nothing like that.
Social Media Strategy is important
You need to allocate few hours for your social media management on a regular basis. Even in the case, it is outsourced to a third party, it needs to be monitored and managed. Never ever be under an impression that once it is outsourced, your responsibility is over. You need to customize social media workflow as per the needs of your organization. There is no standard pattern to it that can be adopted universally. It is not essential to jump on all social media platforms. It depends on the intensity of your direct engagement with consumers of your products or services. But even if you are an OEM supplier, your presence is essential on relevant social media platforms.
You need to have an official account on social networks. It is important to update social networks on a regular basis. These updates must include text, images, videos and voice. In parallel, you must plan and publish posts on your official blog. Sharing these posts on social networks widens your visibility. For your upcoming posts, there has to be a regular research (internal and external). Your posts must be highly informative and engaging in nature. for this, there are ways to curate relevant information through various resources. Tapping right kind of resources is important.
Listening is a great art even on social networks. You must generate capabilities to listen to your brand, product, service or organization mentions on social networks. Reply back with appropriate words of appreciation, solution etc. without any delays. Build relevant communities with a single purpose of enlightening your audience with right kind of information they seek instead of focusing on building your brand image. The branding will automatically evolve if you stay focused on former.
Build campaigns for increasing engagement on social networks. These campaigns might involve giveaways, contests etc. Collect all data and perform analytics to drive sense out of it. It might help you in appropriate decision making.