Aug 25 2016 10:04AM GMT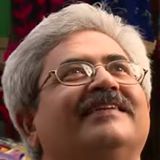 Profile: Jaideep Khanduja
Tags:
There is no standard set for measuring Social media ROI. Firstly, it is not run sensibly. Even an organization is not clear who owns this portfolio. The probable candidates are – Marketing, Sales, IT, MIS, or Operations. Why Operations? Just think. Actually, Social Media ROI is a tricky thing. Firstly, like in any investment, or project, there has to be a clarity on what you want to achieve. I see many companies just landing on any social media platform officially and randomly. In such cases, they are not clear on the purpose and there in no agenda in their plan. With such anomaly, you can never think of social media ROI. Secondly, if you are clear about your goals, have you a plan in place?
It is important to learn which platform or platforms you should pitch in. Spending your energies on all platforms is not possible, nor advisable. Thirdly, never invest your money on an external agency thinking you are in safe hands and everything to smooth. Remember, your involvement and engagement is very important. Never let them drive the show without your involvement. Lastly, list down what all you are investing in building your social media ROI.
Social Media ROI
At times many companies do it on an event basis. While others do it on a regular basis. Both are fine. But it all depends on your business and your goals. An example of event-based social media drive is a yearly beauty pageant every year in a particular month. The company sleeps over social media during eight months after the event is over. But the moment next event registrations are about to start, they become quite active on their social media pages and accounts. Moreover, it depends on the particular campaign which you run on a social media platform.
Practically ROI is possible only if you are clear of the desired outcomes you have in mind. Some people claim higher outreach. Though it is important, but that is of no use if it has not come to the right or correct segment of people. Otherwise, a mere tweet with no purpose will not fetch any desired results though it may result in a surprise outcome.