Sep 19 2017 9:47PM GMT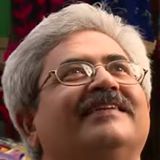 Profile: Jaideep Khanduja
Tags:
Social Media presence is becoming as important for an enterprise as the physical world. Any thread related to the organization on any of the social media platforms – good or bad – can't be ignored. It needs to be addressed to in a timely manner. In fact, in an almost real-time environment. Paradigms are changing fastly. If you ignore Social media, networking, and analytics, it may become one of the key reasons of downfall in business revenue and reputation. As a matter of fact, your ignorance might become bliss for your competitors. Social collaboration and social networking are becoming two important factors for employees, external stakeholders, and customer connect. Gone are the days when FaceBook, Twitter, LinkedIn, etc. were not permitted during office hours. In fact, now social media presence matters a lot to any organization. Human Resource, CXOs, and Marketing & Sales have to be an integral part of it.
Merely social media presence will not suffice the purpose. There are many enterprises having an account on twitter for instance but are not at all active there. You need to understand the power of social collaboration and social analytics. As a matter of fact, this can give you ample information about your customers and their liking or dislike about your products or services. In fact, social media connect has taken a leap over contact number or email address of an organization. As a customer, if you want to start a communication thread with an organization social media is the first choice. As a matter of fact, you find organizations replying faster on social media posts than the emails and phone calls. That is the power of social media. In fact, social media teams are a middle layer between the external world and an organization as a strong pillar.
Social Media Presence Counts A Lot
Taking advantage of social media presence you need to create an effective data pool.