Sep 25 2017 6:21PM GMT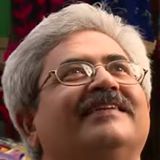 Profile: Jaideep Khanduja
Tags:
Fragkiskos Filippaios is the co-author of the paper "Social Career Management: Social Media and Employability Skills Gap". He is also associate dean for graduate studies at the University of Kent. Social Media Education, according to him, has become an integral part of education. Especially higher education has to take a lead in this. "Universities and colleges fail to appreciate the need to include the use of online social networks in the curriculum," he says. "Therefore, there is an urgent need to equip graduates and future professionals with those tools." Practically, if we see, social media is (or rather has already) penetrating every level of society in personal and professional capacity substantially. In fact, businesses that function similar to social media platforms are getting successful. Similarly, business apps that work like social media platforms get more appreciation from its users, especially the millennial forming a substantial share in any organization.
Gradually a time will come when every employee at a workplace will be equally contributing to the organization's social media management. That is why social media education becomes more important and essential. As a matter of fact, many enterprises are already taking it quite seriously. There is a paradigm shift from assigning social media responsibilities to a particular team or person to recognizing that it has become the responsibility of all employees. Otherwise, it makes a good sense. You can't keep away your employees from social media platforms. In fact, if that is the case, let them also be a stakeholder in the responsibilities. As a matter of fact, two years back there was a study published by Altimeter that says 47 percent of organizations provide social business training for their staff. In 2013 it was 45 percent.
You Can Get Online Social Media Education Easily
That is the reason of existence of social media training and certification sites offering online courses like SocialB, Splash Media U, Expert Rating, Hootsuite Academy, Market Motive, and Mediabistro. In fact, Social Media Education Certificate from these and likewise online academies carries substantial weightage.