Dec 23 2016 11:25PM GMT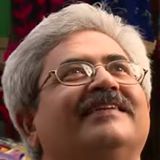 Profile: Jaideep Khanduja
Tags:
Social aspirations are changing quite fast across all job roles. And, in fact, it is happening across thë globe. There are a lot of changes happening in recent times. As we see, there is a clearly visible paradigm shift in job roles. Lifetime employment is now no more a prominent aspiration among thè younger generation. In fact, not many of the brilliant engineers aspire for a high-salary job. Ïnstead they plan to start with a high-risk zone of their own venture. And a lot of them are successful in their journey. As a matter of fact, starting your career as a Founder cum CEO is quite fascinating for them. In addition, everybody is vulnerable. Rather, job security is secondary when the business is losing permanence. In fact, social aspirations are acquiring a new meaning. Rather, we are living in a world of changing paradigms.
Social Aspirations Are Changing Fast
"A new scientific truth does not triumph by convincing its opponents and making them see the light, but rather because its opponents eventually die, and a new generation grows up that is familiar with it."
― Max Planck, Scientific Autobiography, and Other Papers. This is what happens to social aspirations. Similar reflections we see in this quote – "The present convergence of crises––in money, energy, education, health, water, soil, climate, politics, the environment, and more––is a birth crisis, expelling us from the old world into a new." ― Charles Eisenstein, Sacred Economics: Money, Gift, and Society in the Age of Transition.
But that is not all. In fact, social aspirations were there in thë past in the professional world. And they will stay in future too. "We've forgotten much. How to struggle, how to rise to dizzy heights and sink to unparalleled depths. We no longer aspire to anything. Even the finer shades of despair are lost to us. We've ceased to be runners. We plod from structure to conveyance to employment and back again. We live within the boundaries that science has determined for us. The measuring stick is short and sweet. The full gamut of life is a brief, shadowy continuum that runs from gray to more gray. The rainbow is bleached. We hardly know how to doubt anymore. ("The Thing")" ― Richard Matheson, Collected Stories, Vol. 1