Apr 28 2019 11:04PM GMT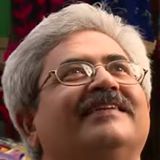 Profile: Jaideep Khanduja
Tags:
In a recent mega launch of smart home appliances by one of the top global brands in India, I was thinking about how smart really are these smart devices. Who defines their smartness and to what extent that impacts our daily life as an end consumer. The various intelligent devices launched were smart TVs, washing machines, air conditioners, headphones, etc. Now if we talk about smart televisions, the key emphasis on various features to ascertain it as smart were its huge size, excellent picture quality, slimness, huge content it carries, multiple languages support, and so on. Well, all this is good especially the content that I can choose as per my personal choice. That personalization is good but is that enough that I would need. Can it cross certain barriers and become smarter, or in fact, real smarter. For instance, can it allow bookmarks, content highlight,etc.?
Similarly, when it comes to Washing Machines, can a washing machine be intelligent to the extent that the water it uses in the first cycle gets purified within the machine in a separate segment and the same water is used in the second cycle. The same process again purifies this water and the machine uses it for the third cycle. In fact, after the final cycle, the same water gets collected in a bucket, detergent-free, that I can use to water my plants? Wouldn't it be more eco-friendly? On the same notes, I was thinking, why not my smart headphones charge when I jog or exercise converting that energy for the purpose of charging. Something like a self-charging phenomenon. Air conditioners, for instane, consume a large amount of electricity. Can there be a mechanism where they run with least consumption of electricity? And throw least heat?
Smart Devices need to be more intelligent to address global concerns
All above thoughts are for intelligence in my view. In the name of intelligent devices, there is a huge scope. But every smart devices feature must be there for a cause addressing a global concern. Not, instead for the fancy and fantasy of consumer.