Mar 30 2016 11:37PM GMT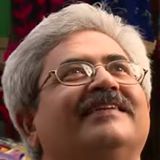 Profile: Jaideep Khanduja
Tags:
A number of good initiatives building smart cities are in progress.
Japan and China in Asian Region spearhead the Smart Cities drive.
There have been a number of good initiatives undertaken by various countries in Asian Region in respect to building smart cities. Japan and China have already taken a lead in this regard by already building few in their respective countries. India is not far away in this race. A lot of initiatives have already in progress. A number of good initiatives building smart cities are in progress in India. India has to cover a wide gap as Japan and China in Asian Region spearhead the smart cities drive.
The biggest challenge for IoT is that it requires an uninterrupted communication. Most of the Asian countries face the brunt of it having a sub-standard infrastructure in this regard. India is among these countries facing a lot of disruptions from various fronts – Socioeconomic, Political, Social, and Technology wise. There is a wide gap in creating a cutting-edge governance model and technology infrastructure. A full heartedly initiative is required by governments (State and Central) to actively participate in the drive in a structured manner. Lacking smart cities in place will keep a far distant dream of a smart nation in dark and away from reality. A Public-Private Partnership (PPP) model will work best-provided governments stay an active part of it. Initiatives being taken in isolation will not result in fruitful results and there will be a lot of repetitions. This will further result in frustration, funds & time crunch.
The simple concept is to engage a large number of stakeholders holding their expertise in respective areas. This has to happen at a micro level in a very clean manner. There has to be a governance body to oversee at the macro level each and every step being taken in this regard. Governing agency has to comprise of sub-agencies for vigilance, guidance and technology layouts. These initiatives for Smart Cities must be taken as projects with clear goals, strategies and processes in place.