Jan 11 2010 6:25AM GMT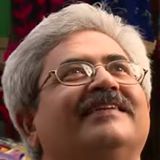 Profile: Jaideep Khanduja
1. It is important to create and follow a methodology for your software project management.
2. Let your project management not turn into a sad story.
3. Out of a project methodology and adhering to it, adherence is more critical, whatever methodology you design for your projects management.
4. Different software projects may not necessarily fall into the same methodology. So depending on your project type you need to define a separate project management methodology. For instance there might be a difference between your in-house, domestic and offshore projects.
5. An unfit methodology or wrong way of managing your project may cause a retardation in the progress of your project thereby causing a frustration in project stakeholders.
6. The maturity in the way a project is managed decides the success or failure of project.
7. Project management methodology may also depend on the project size also.
8. Don't let your methodology become stale by not observing, evaluating and redesigning it.
9. Various soft spots or loopholes in your project methodology may cause a number of wrong results in your project thereby deviating you and your teams from the desired progress or flow of the project.
10. A real transformation is required from time to time to keep your project and methodology you are adhereing to – to keep the progress on track.
11. You must be very clear all the time to understand and adopt the real ingredients to keep your project end in time successfully.
12. The project manager has to become maverick sometimes to pinpoint the flaws in project and overcoming them.
13. The project manager has to have certain set of skills to keep his project alive so as to accelerate the progress.
14. The project manager has to have handy checkpoints at the start of a project.
15. The project manager has to interact, interject or do both during the project.
16. The large sized projects have more chances of failures if not managed properly.