Aug 31 2010 10:01AM GMT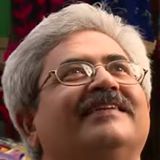 Profile: Jaideep Khanduja
Without a vision, project can never be managed. Without management a project has all chances to go out of control. To have full control over the project during all its phases certain visionary tools are required to overcome obstacles. Different teams are engaged during different phases of the project. Many teams have to be vertically and horizontally coordinate to make each phase a success to jump over to next phase. Certain phases overlap during the project lifecycle.
The teams harmony and coordination (inter and intra) are the two most useful keys. Team members are responsible for their individual roles. But they need to rely on their peers across other teams to progress. Project success, on top of all other motives, has to be supreme and universally acceptable to all teams. Stakeholders and top managers play a major role in achieving these goals.
Some important visionary tools in that regard, can be listed as below, which if adhered to in right manner, help in achieving the desired results at all stages and thereby providing a grand success to any project. Irrespective of project methodology or processes adopted in project management, these tools act as catalysts. The tools listed below need to be adopted and absorbed in all teams across the project board. The tools are:
1. Purpose Clarity: Project purpose must be very clearly defined right in the beginning of the project. Without a clear cut purpose, corresponding goals can't be set. And without goals, no objectives can be achieved.
2. Vision Sharing: Top management and stakeholders have their own vision for any software project. The business goals and organization processes to be controlled through this project (software) must be clearly defined. The short term and long term vision must be shared with all the teams involved in the project.
3. Clear Responsibility: Purpose, goals, vision, targets etc. are important, and equally important is to clearly definition of responsibilities. Ambiguous or unclear responsibilities may lead to lot of confusions and ultimately a big disaster.
4. Mutual Harmony: A team comprises of different individuals having personal perspectives and ideas. A clear vision, purpose, set of goals, responsibilities keep all team members attuned and attached to each other like a bunch of flowers. Sharing of individual strengths by means of complimenting and supplementing will lead to a good harmony and thereby guaranteeing a project success.
5. Trust: Different teams need to trust each other. A vertical and horizontal scale of trust built among various team members within a team, and various teams brings better results. Positive conflicts do occur within or across the teams but as long as they are combined with mutual goals of targeting a powerful goal achieving plan, it benefits the project.
6. Feedback and Sharing: Isolation never pays good results. A continuous feedback is important by different managers to their team members. For feedback, managers need to be in line with the happenings around them. A regular review process, feedback and sharing of ideas gives a boost to the project progress.