May 12 2011 11:56AM GMT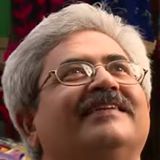 Profile: Jaideep Khanduja
When customer places an order to a vendor for procurement/ development of software application, intention is to get enhancement in business by way of process optimization/ improvement. Of course the finalization of a vendor has gone through a proper scrutiny and analysis process so as to arrive at a conclusion that the finalized vendor is going to cater to the requirement building in application.
Software application must meet with all standard norms of usability, fulfilment, ease, speed, features and results. Let us elaborate these customer expectations as below and try to understand them:
1. Usability: Product must be usable if expressed in simple terms. Why do we use anything in personal life? – To get certain output or result as per expectations. That is what is in business too. These expectations are nothing but a set of requirements (business or personal) meant to be met by the product when used to draw out in form of results. That means there is a deep relationship between any product, user's expectations and results got by using the product.

2. Fulfilment: Product should meet a factor called completeness. Business requirements, design, ethics and aesthetics are the sub components that lead towards fulfilment.
3. Ease: Product must be easy in terms of understanding, usability and getting results. Screens, reports layout, navigation, terminologies used must be optimally compatible with the local language, management and users.
4. Speed: Working of product should be comfortable enough to cater to business, management and user expectations. Performance of product should be able to enhance overall performance of business, management and users rather than doing it otherwise.
5. Features: Product should have an extra edge over other products in the market to win over customer confidence and get is maintained and sustained for a long period. Product should be capable enough technically to cater to customer's future requirements with least hiccups.
6. Results: Product above all qualities should be result oriented. Beauty, performance, efficiency, efforts, hard work, technology – all go hay wired if desired results are not produced by the product. Two main factors in case of results are – time and accuracy. Product must be able to produce results timely and accurately.