Jul 24 2011 2:18PM GMT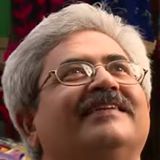 Profile: Jaideep Khanduja
Requirement Coverage: Requirement gathering and its documentation both need to be crisply and completely covered. Any lack in either of the activity is like a volcano in the making. In fact 88 percent of project failures worldwide are due to wrong or incomplete requirement study.
Team Selection: Development team need to be wisely selected keeping in mind – too many cooks spoil the broth. A mixed level of developers always keep better harmony in the team than having all of same level.
Development Plan: A proper plan with clear cut assigning of responsibilites along with target dates mutually agreed upon has to be in place without which no sailor will move the ship in right direction.
Quality Control: Each step testing is an important factor. Don't wait for the product to complete first and then start testing. That will be a sheer wastage of time, efforts and resources. A side by side testing draws out better results.
Quality Assurance: Some benchmarking and standard processes need to be in place and to be followed to ensure a quantum control over the situation. Else nobody will be knowing what processes or methodology to be adhered to for ensuring success at every stage of the project.
Stakeholders/ Customer Engagement: Most of the time there is a wide gap between development team and other stakeholders/ managmeent/ customer representatives. This gives a big opportunity to development manager to misguide management about the progress of project or projecting the situation as per his comfort. This does not go healthy for project in a long run.