Apr 25 2011 5:16AM GMT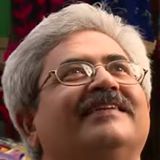 Profile: Jaideep Khanduja
Six Sigma focuses on defect analysis and measurable improvements in any process of the organization. Six sigma deployment does not talk about a model that needs to be deployed once that starts doing magic. It is more of a mindset and acceptance at all levels of the organization. Merely a separate set of people working away from the process seeking improvement can bring out any improvements by deploying six sigma. It requires involvement of all level of teams with a high level of involvement, commitment and engagement.
Six sigma focuses on financial improvement of the organization by means of implementation of it in any process or project. Nothing is subjective in six sigma project. Each and every step is objective and measurable in six sigma project. It does not demand use of high level of tools or resources. Objectives of six sigma can be achieved in monetary terms with very low investment. What is needs more importantly is a high level involvement and engagement, clarity of mind about problem, what you want to achieve (very important) and accurate volume of correct data to do the analysis.
A senior person from management need to get engaged on a regular basis in a six sigma project and must form an appropriate team of persons who are really part of that project for which the six sigma project is being undertaken. Any six sigma project must not go beyond a stipulated period to complete. Normally it should be three to six months but the period may shorten or lengthen depending on the problem and desired solution.
That is why it is always suggested to run six sigma for say one project rather than starting for all projects. Success of one project can boost confidence and the same/ similar process/ methodology can be deployed horizontally for other projects by making small team for each project.