Aug 5 2010 11:50AM GMT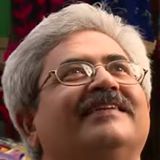 Profile: Jaideep Khanduja
Delivery Process: Delivery rate and delivery volume is directly proportional to productivity of various teams. Delivery of product depends on rate of development and testing, delivery of implementation depends on speed of implementation and so on. A process for delivery will focus on streamlining and enhancing productivity at all stages of the project. A collaborative and synchronized productivity will impact more on project delivery rather than focusing on a particular phase of a project. A delivery process also takes care of course of action in case of intermittent team size variance, multi location complexities, technological issues, defect management, test management, time management etc.
Empowerment: Never build an atmosphere of too many restrictions. Discipline and empowerment if imbibed in each team member, require no restrictions and process delaying approvals. Be more delivery oriented rather than restricting your team members to report in time. Flexibility in time can boost teams to deliver speedily.

Governance: Governance and Empowerment can go hand in hand. Governance of process, procedure, methodology, metrics etc. gives you better control over the project.

Optimization: Never compromise in terms of architecture, methods, tools, development platform, project organization, team structure, team sizing, infrastructure and relevant constraints to product a sub-standard product. It is better not to put half hearted efforts than producing a half cooked product.
Traceability: If process, methods, tools, teams and metrics are in place, traceability is important to understand the optimization level of each of them. No traceability means no tracking of output, result, progress etc.

Modernization: Building a product on old version of software or using non-current infrastructure could lead to a no-support scenario in a short run. Technology is changing very fast. Build your product using latest technology, get your teams skilled on them fast, and build product taking care of technology in news and about to come in near future.