Jun 19 2009 10:00AM GMT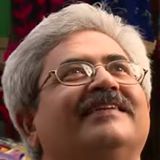 Profile: Jaideep Khanduja
Six major key points that should be kept in mind while preparing User Manuals can be as listed below:
1. Simple – Never expect your product users to be as knowledgeable about your product as you are. Remember when you first time tried working on this product, how ignorant or untrained you were. The expertise that you have on your product has come over a period of time on repeated usage (in terms of implementation and training) of this product. So keep your User Manuals as simple as possible. Don't use technical jargons, or tough language clauses. And even if you have to use them, break them in fractions or explain them in detail.
2. Extensive – Prepare User Manuals as detailed as possible. Use less text and more visuals/ diagrams/ flow charts/ process charts/ drawings/ illustrations/ screenshots/ pointers, highlights, captions, bold/ caps and italics to make is more user friendly, more understanding and less cumbersome.
3. Crisp and Fluent – On the other hand the User Manuals that you are preparing for your product users have to be crisp, up-to-the-mark, relevant, in-tune with the product, devoid of useless stories.
4. Quality – Imagine an airplane handed over to a person who doesn't know ABC of even kite flying keep aside an airplane. And with the help of a user manual if he is able to take off and landing, the whole credit goes the User Manual. Build your user manuals like this.
5. FAQ – This is an important section of your User Manuals simply explaining two things. First is what – if situation that means what will happen if you do a particular activity. And second is if – what that means if you want to perform a particular task, what you are supposed to do. Understand the difference between what – if and if- what and build your FAQ section accordingly.
6. Right Person – Don't imagine. Not at least that a good actor will be a good story writer or script writer. These are different jobs. Let developer do the development and chose the right person for understanding the product correctly and design User Manual.