Aug 14 2009 10:00AM GMT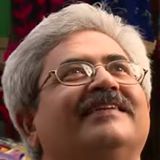 Profile: Jaideep Khanduja
If you, as a project manager, are fond of thunderstorms, volcano eruptions, etc. it is ok howsoever you drive a project. Otherwise look below at six indicators mentioned below. Even if one of the reason prevails in your project's lifecycle, manage it, get rid of it, immediately, before a small wound becomes a big septic.
Irregular releases – when plan or commitment varies from actual delivery inconsistently. Some plans finish in time, some with small variation and some with huge variation. It means there may be a volcanic surprise.
Drop in quality or inconsistent quality of product built: Testing is happening, bugs are being reported but if the product coverage is incomplete while testing, or volume of low quality bugs reported is higher as compared to some severe bugs skipped in reporting, there is a mishap going to happen for sure.
Wrong cycle time estimations: if your estimations are going haywired, you plan milestones and achieving them itself if becomes a project, and go beyond control for achievement – there is a mess, in a big way.
Unplanned expenditure like overheads, delays: all these estimates going wrong, will call for extra time for team members and extrapolation of deadlines – a clear indication of a thunderstorm coming on the way.
Predictability: if your team members lose their commitment level, your predictability will become a big question mark for your management and for the customer.
Reliability: your team members' reliability will invariably start decreasing the moment all this starts happening – and so will be yours.