Sep 20 2010 10:35AM GMT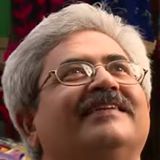 Profile: Jaideep Khanduja
Let us look at a practical scenario. A project manager of a mid-sized company (under its expansion plan) is given a responsibility to manage the hardware requirements of its new team at a new location. The new team is to be recruited and each team members is to be provided with a sufficiently working laptop. The project manager has to decide on various factors for the hardware requirements of his new team and many ideas bubble out in mind, like:
1. What to buy?: The technology is changing everyday. Today's hardware purchase becomes obsolete at a very fast pace. Average hardware life in decreasing in today's price versus technology war. If the procurement process takes long in terms of time in any organization, the final decision of buying a piece of hardware could result in procurement of an outdated product. Decide on the minimum requirements of the software to be run on the machine and based on that arrive at the configuration keeping a buffer of memory, hard disk, processor, graphics in mind. Software to be loaded on the machine too has its end of life predetermined by the software provider. So be sure about the hardware requirements of the software tools, OS etc. that are to be loaded on the machine.
2. How much warranty to be bundled with the purchase?: These days hardware comes with a tailor made warranty plans. Besides standard warranty of the product you can have extended warranty for different periods by paying its corresponding warranty cost. Bundle this cost with the initial cost of the product and you get the extended warranty for a period of 3 years, 5 years and so on right from the day one of your purchase.
3. Purchase Service contract on equipment and replace computers every three (or less or more) years: With the trend of technology enhancement every other day, your newly bought latest piece of hardware becomes short of certain new features shortly after the purchase. It is recommended that in such scenario have a company wide policy to replace your current hardware after every stipulated number of years. For example a policy of replacing all desktops and laptops every 3 years is not an unknown phenomenon these days.
4. The manufacturer provides a warranty on electronic equipment. Further protection is a rip-off: The warranty on your hardware does not suffice the purpose unless it is equipped with the equivalent warranty/ upgradation plan of other supporting agents. Anti virus, anti spam, firewall policies, network policies etc. all are non-isolated entities and need to be considered for each and every piece of hardware residing in a company. Some individual machines may require customized policies or features.
5. Rent electronics rather than purchasing them since technology changes so quickly: In fact the hardware can be leased on a service contract consisting of replacement terms and conditions as part of the contract. If the equipment is procured on rent, it becomes prime responsibility of the equipment provider to keep it defect free, 100% uptime availability and regular upgradation plan.
6. Create a common workspace where people sign-up to use machines. Limit use to two hours windows so that everyone has equal opportunity access: This is another practical scenario in heavy people centric organization where people can be called in shifts using the same set of machines in their shift being used by another set of persons in the previous shift. No machine belongs to an individual but an individual gets a feel of using his own personal machine by logging in with his/her own credentials.
The same solution may not work for all, as it will depend on nature of work of the company, its number of employees, its culture, policies and certain other parameters.