Jul 30 2009 10:00AM GMT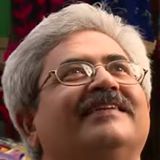 Profile: Jaideep Khanduja
1. Purpose: The main purpose of the application for which it is built need to be defined.
2. Load Test goals: Identify what you want to achieve by load testing, what are your primary goals to go for load testing. Define all your goals. One example could be – login time for 100 concurrent users should be less than 2 seconds.
3. Architecture: The major concerns in the overall architecture about achieving these goals
4. Simulations: Think of all possible scenarios in which the end user will be working when application is put live. This could include some batch processing, some different client types etc.
5. Past experience: don't forget your past experience with load testing solutions. The results, the shortcomings, bottlenecks – all could lead to a new learning.
6. Topology: Define all infrastructure components and the network which links them.