Feb 8 2010 10:06AM GMT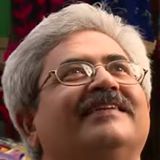 Profile: Jaideep Khanduja
1. Vision and Leadership: As a project manager never provide any technology vision and leadership in the development and implementation to your teams engaged in your project.
2. Planning: No planning must be done to build your customer's operations in the application you are building. Thus this way you will not be required to provide any support at a later stage (since the project will never get over!). In worst case if you are forced to plan, plan for a most ineffective and costliest solution.
3. Strategy: Build a strategy to enhance all sorts of problems in the development, evaluation and coordination during your project.
4. Communication: Communication is your worst enemy. Build and maintain least communication between your teams, management, customer and other stakeholders involved in the project within and outside the organization.
5. Productive System: If you build a productive system, it will definitely stop the growth of end users. Let you be humane enough to not to stop them lose their productivity in any manner by giving them an effective system. Guide your development team to build simplest of the business requirements in most complex manner in the application.
6. Training: As a project manager do not plan any training for the product to the customer management or the end users. Even if you plan some training, you will not be able to conduct because you are not aware of the system you have built for your customer.