May 13 2009 9:35AM GMT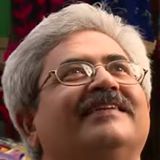 Profile: Jaideep Khanduja
Sign-off at various stages has a significant importance during project lifecycle. Everyday sign-off can be a headache for customer, no sign-off can cause headache for vendor, so there has to be a balance of sign-offs of milestones, achievements and stages of project so that the sanctity of sign-offs is retained thereby earmarking the progress of project. Both, vendor and customer have to be very careful in this aspect of project management as it is crucial for all stakeholders.
At Vendor side the Project Manager has to educate the customer management and project manager over the benefits of timely sign offs. Sign-off should not be there just for the sake of it. It should add substantial value to the project.
At Customer end the Project Manager and management should respect the timely sign-off practice but also ensuring that the activity which is being signed off has finished in actual, rightfully and rightly.