Apr 5 2015 11:13AM GMT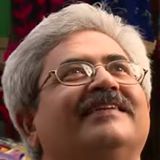 Profile: Jaideep Khanduja
Tags:
Long time back I read somewhere – A kingdom is as good as its king. If it comes to product/ service and customer, it could be redefined as – A product or service is as powerful as its customers. Your customer, whether one time or regular, whether small value or high value, whether a potential buyer or not; has one thing in common to pay you back – their feedback. Never underestimate your customer. A single positive line about your product or service can go as viral today on powerful social media and could create wonders for you. Similarly, a negative feedback could build a negative image of your organization and product (or service) in the minds of your customers and prospects.
Expressing your hunger for a feedback from your customer can be done in many ways – a personal note to your customer at the time of buying of your product or service or a few days after, a personal phone call, a small get together organization, a poll (but personalized) or a survey, etc.Don't impose or predefine the length of feedback. Let it come out of the flow, person to person, the customer to customer. It could be a single word like "Wow" or a single line. Or it could be multiple paragraphs, pages etc. It could be about a single aspect of your product or service or it could be about the multiple aspects.
Try to categorize the customer feedback in various categories. It could be reliability, ease of use, ease of maintenance, availability, scalability for future needs, flexibility for existing needs, ease of understanding, ease of using, value, features, service and support; and so on.