May 28 2016 10:58AM GMT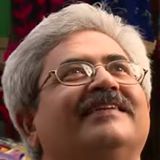 Profile: Jaideep Khanduja
Tags:
Shawn Belling has a Master's certification in Project Management, a Master of Science degree in Project Management, and as a member of the Project Management Institute (PMI) with PMP, ACP and Scrum certifications, Shawn Belling gives a unique perspective and expertise on versatile subjects of agile project management. He is a well-known speaker, teacher, and consultant on the subject. He is actively using this rich experience to transform the e-commerce experience by enhancing CRM structures.
Shawn Belling has an expertise in Project Management
Shawn Belling, Vice President, Product Development and Support, CloudCraze has expertise in project management, CRM, Salesforce, eCommerce, Agile, and a lot more. With the growth and expanding the complexity of SaaS (software as a Service) platforms, project management has been experiencing a drastic change over a decade. The emphasis is shifting more towards an agile over waterfall approach. Three key parameters of success that have evolved over a period of time are Speed, Accuracy, and Quality. That is the Mantra as per Shawn Belling.

Shawn happily talks about various topics related to Project Management, B2B eCommerce, eCommerce Roadmap, Art of Collaborating on a project, Advantages to Agile over Waterfall eCommerce Development, Role of Salesforce in CRM and Project Management etc. I recently got a chance to have a detailed discussion with Shawn Belling on various aspects and his perspective on these ever-emerging concepts related to the topics stated above.
Few important aspects that emerge out after the discussion can be summarized as below:
The B2B eCommerce roadmap is a long-term program comprising of a number of projects.
Key executioners implementing a commerce platform must understand the strategy and roadmap.
Planning, Managing and Setting up for next phase must go in parallel.
The overall project governance team must embrace any change in the roadmap.
The key learning from a project comes from feedback from customers, as well as internal and external stakeholders.
The interview series with Shawn Belling is there in the next few posts.