Jul 29 2010 10:14AM GMT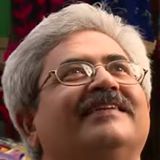 Profile: Jaideep Khanduja
A Process is the key parameter or metrics to establish the health and status of a project at any stage. Without established process, a method to measure it or its metrics and a continuous effort to re-establish it in terms of improvisation and enhancement, any drive in project management is useless. There are certain key entities to be kept in mind while reviewing any process.
Any process can be improved upon and brought near to ideally the best process. But as such no process is optimum or best; the best of best is only near to it and always has a scope of improvement.
Some key components that should be kept in mind while re-looking into a process for further improvement could be:
1. Identify Weak Areas in a process, be it comprising of parallel or sequential activities. Improvement on those weak areas would certainly help you in achieving better results than being driven out in its current state.
2. Techniques for performing a process or for that sake review purposes should always be scrutinized critically to get better and better results.
3. Focus upon each and every step of the process, and the forces driving those steps. Sometimes looking at a process step with a wider angle helps in finding out better improvement options.
4. Compare the way you define your processes with the similar processes being driven worldwide. It would help you out to find out proven and established methods adopted. Benchmarking helps in getting near to the optimization of a process.
5. Set your goals for better results from any process. And then start finding out the ways to achieve those results. Without a goal setting you are trying to achieve NOTHING.
6. Having a steering committee comprising of relevant key persons for reviewing the processes and getting it enhanced. Everybody's baby is nobody's pain.
7. Hire a consultant once you set out your goals to achieve better results and are not able to find out the ways to achieve it. An external expert's experience in form of advice becomes quite handy to achieve your goals faster than waiting for something to happen on its own.