Mar 6 2010 9:00AM GMT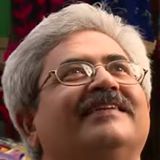 Profile: Jaideep Khanduja
Any project, small or big, is bound to have risks. Risks perceived can be managed well as an advanced risk management plan can be prepared with the ways to mitigate the risk. Risks that are not perceived during the risk management plan are bound to create chaos and unplanned handholding at the time of its occurrence which may not necessarily be the ultimate way of managing the risk.

Following steps can help you in identifying, managing and planning the risk mitigation:
1. Analyze
2. Allocate right resources and efforts to manage the risk depending on the level of the risk.
3. Form right strategies
4. Higher the risk (severity) does not always mean spend large amount for mitigation. A combination of severity of risk and its chances of occurrence will formulate its mitigation procedure and plan.
5. All risks may not occur that are perceived. All mitigation plans will come to use. Some risks that were never thought of will definitely occur sometime or the other. An ad-hoc mitigation plan will be required in those situations.
6. Planning, Testing and performing is very important. Planning alone will not suffice the purpose. Performing without a proper planning or testing may end up in unwanted results.
7. Attack the system or process not the people. It is lack of system or poor process that causes risk management ending up in unpredictable results. People love to live in discipline provided it is for all and not person based.