Aug 12 2009 10:00AM GMT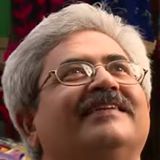 Profile: Jaideep Khanduja
What is cycle time?
Cycle time in terms of a software project is the time taken from its initiation to handover. Another measure in terms of commercials could be order to execution to recovery… A project lifecycle in other terms
Do you measure it?
You might be banking on your experience without any data in place!
What is your definition of project cycle time?
In your opinion it might be what I said above. It might be nothing for you! Or might be some other definition!!
Is it merely based on gut feeling and past experience?
If you are not recording the development of a project from one stage to another, your cycle time measurement sheet could be a blank sheet.
What is objective measurement?
As we all know each project has several phases. Each phase is divided in milestones. One measure could be the time taken by each milestone from it planning to completion. There would be certain parallel activities. On the other hand some activities could be incremental in nature. Measure accordingly.
Do you segregate your similar type of projects?
You might be running different types of projects. Some could be similar to each other and may fall in one category. Another set of projects could make another category.
Do you know average game is successful for similar types?
An average cycle time worked out for similar set of projects falling in one category will work best for you for your future estimations and meeting those estimations. Else average may not work well and estimations may go haywired.