Dec 16 2009 10:00AM GMT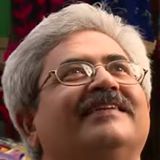 Profile: Jaideep Khanduja
Reputation is something closer to Popular but with a higher degree of social seriousness. Now popularity may be due to something 'good' or 'bad' in you. Same is with Reputation. A 'bad' reputation is never wanted by anyone. In a positive sense its literal meaning is – 'the state of being held in high esteem and honor'. In professional terms reputation of an organization has a deep effect on its growth and business. Most of the organizations realize it, many don't. Those organizations that realize it try to find out the key objects within and outside the organization which impact on its reputation.
Let us list below those key factors or objects that impact seriously on an organization's reputation:
Management: One person with bad reputation in top management of an organization can spoil the whole organization's image within and outside the organization. That is why conscious organizations are always alert about the reputation of each individual in top management.
Employee: It is not only the management but the employees of an organization also play an important role in building or spoiling the reputation of an organization. Some organizations are not too skeptic about the bad reputed employees and prefer to give them a chance to improve before taking any severe action against them unless it becomes too late for the organization to support the bad element or if the 'bad' element becomes too predominant and severe.
Customer: As the old saying goes – 'A person can be well known by the company he keeps', the same applies on an organization also. The quality and reputation of their customer puts high impact on its own reputation. A close and potential customer with 'bad' reputation is not going to give an organization a 'good' name.
Social Commitment: The more involvement into social causes shows more commitment of an organization towards it thereby increasing its reputation.
Ethics: This has something to do with culture, discipline (self) that makes an organization working style unique, visible and acceptable. The later stage may become when an organization become 'admirable'.
Process: The definition of key processes and adherence to them are two separate things. Documentation is easier than following to what is defined. Best thing is do best and then document it. There will be no effort required to follow it as the best practices are already in the 'blood' of the organization.

Location: Though this is not very prime in today's scenario of 'web', but still it has a role to play in establishing the reputation of an organization.
If you start listing them down, there would be a lot more, some being hidden or covered silently in above titles, rest might be coming down in the hierarchy of their importance.