May 18 2014 8:01PM GMT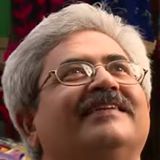 Profile: Jaideep Khanduja
Tags:
Whenever a project gets initiated there are certain teams that come into place, there are certain guidelines that are chartered out and there are some milestones that are identified as major benchmarks to demonstrate the appropriate speed and progress of the project. But prior to that first few things that come to the mind of a project manager can be listed down as below:
Final Goals: It is important to understand what is the ultimate goal that customer wants to achieve.
Value Addition: What is the value preposition you are adding to the customer beyond his expectations. There must be some value addition to bring in the customer delight.
Audience: Who are your audience who would need a constant broadcast of project updates from you in appropriate intervals. Understand very clearly the amount and frequency of information required by them rather than deciding on your own.
Top Management: Definitely you are not required to engage top management for day to day activities of your project but a top level bird view is important for the top management to updated regularly. Also a timely raised alarm in case of any irregularity is also important in that aspect.
Risk Management: Identification of anticipated risks, review and mitigation plan.
Team Empowerment: How do you plan to empower your teams so as to keep project going in a desired pace rather than getting hiccups for the sake of requirement of approvals for small entities.
Resource and Finances Management: A proper charter is very important.