Nov 18 2009 10:00AM GMT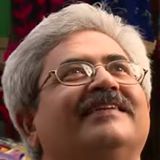 Profile: Jaideep Khanduja
Once you are in a situation where you understand your business processes (What-is), you need to know to manage them. Managing is not let-going, it is more than that. Managing is a regular process of understanding and improving. So let us discuss the major key factors that drive Business Process Management to make you understand if you are managing your business processes well or not:
1. Improved Process Cost: In past six months have you done any improvement in your existing process to make it more cost effective? If not, record it that there has been no improvement in this specific process past six months. It also proves that your Business Process Management is not effective.
2. Decrease in CoQ or Cost of Quality: If you are incurring the same cost on your process quality and there has been no reduction, it needs to be re-looked into the way it is being examined.

3. Improved PTT: Process throughput time should improve (decrease) gradually with the enhancement in the process.
4. Training Time: Don't bother too much if your training time or training cost is going higher if you are meeting all other factors mentioned here 25% plus. If not, it would be a worry point.
5. Reduction in Internal Complaints: If process drivers and users have realized a substantial reduction in complaints pertaining to the process, you are definitely moving in right direction.
6. Reduction in Customer Complaints: The worst situation could be that customer has stopped complaining you about your product or system because you have stopped handling it. Jokes apart, if customer complaints have reduced and complaint resolution time has improved (reduced), it is a healthy sign.
7. Your 'Surety' about 'Tomorrow': If you are more confident 'today' about your 'tomorrow' than you were 'yesterday', you are steering your business process management well.
But mind it; this is an ongoing process itself. A small improvement and a big rest will make you worse than you were. You need to have continuous improvement.