Jun 3 2013 8:35PM GMT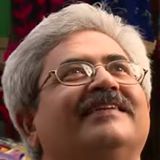 Profile: Jaideep Khanduja
Following are the five essential guidelines for setting up your Staging Server while releasing it to key users for conducting UAT:
1. Select the right audience: If you are scared about failure of UAT and therefore select not too expert end user you are digging your own grave. Select the best of the key users who know in and out of business requirements basis which you have developed your product for them.
2. Documentation: Generate and provide right amount of documentation that included all user and business requirements captured, logical design, business flow and broad outlines of technical documentation. It will help UAT team to perform better while performing User Acceptance Testing and therefore you will get very useful feedback and Testing Results.
3. Testbed: Prepare your Staging Server as close to the real environment as possible. Though it makes more sense for QA server but still I always prefer the same alignment here too.
4. Vetting by QA and Development Head: Let your QA and development understand very clearly that getting a nod from QA during QA testing does not necessarily mean that QA is particularly relieved. UAT should be treated as an acid test for QA team.
5. Test Cases: Get all your QA functional, navigation and design test cases repository be passed to UAT team to provide them plenty of ideas to either generate their own new test cases or use from this repository (or both).
6. Plan In Advance: Since you know very well the release date committed to the customer (internal or external), plan UAT accordingly with sufficient time being provided to testing team (end users).
7: Adhere to Timelines: And last but not the least – adhere to timelines, keeping in mind that there could be blunders discovered in logic/ coding during UAT, hence keep time buffer with you accordingly.