Jan 28 2010 11:38AM GMT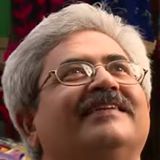 Profile: Jaideep Khanduja
1) Any project is undertaken for success. No organization, no management or no project manager would start a project with an intention of making it a failure.
2) Success is a combination of two main ingredients: Decision and Choice. Choice mainly comes from the top management, Decision from all levels during the different phases of a project. Any action on the project is a resultant of a decision taken by anyone in the team. The low level decisions are to be controlled by senior levels. The hidden or uncontrolled decisions may fluctuate your project's SUCCESS between the two intrinsic limits – DISASTERS and HIGH ACCOMPLISHMENTS.
3) Opportunities do not knock twice at your door. You have to be intuitive and bold enough to recognize and grab the right opportunities.
4) Don't underestimate you or your teams, neither the capabilities. Reach to your highest potential to fulfill your goals. Keep reminding yourself and your teams – 'you can do it'
5) Define your goals clearly. Clarity in you will show right path to others too.
6) Every act is associated with a risk. You must be able to proactively identify the risk, perform risk assessment, risk analysis and find out ways to mitigate the risks.
7) Dream when you are asleep, achieve them when awake.