Mar 23 2014 12:18AM GMT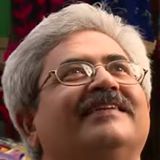 Profile: Jaideep Khanduja
How often do you wonder as a non testing member of a project team regarding the basis of categorizing bugs, setting their priority of fixing and their allocation to respective development guys? Logically there has to be a science behind it otherwise the exercise doesn't make any sense. But above all whosoever takes the onus of prioritization of bugs needs to have some fundamental things in place.
First of all the test lead must have a concrete and complete knowledge of business and the business requirements – on the basis of which the project has been initiated and the product is being built. Based on the business requirements and priorities; and the kind of bugs that have been detected by the testing team; an alignment can be formed on the basis of which these bugs can be sorted out for their severity and priority. There has to be, definitely, a relationship between the severity of bug, and the priority being set for it to get fixed.
Ultimately all bugs have to be fixed by the development team. Then have you had another thought in mind, ever – why severity and priority is set for a bug, if all have to be fixed at the end of the day? Answer is simple – bugs with higher severity and priority shall go to highly expert members of the development team. And also when come back for validation – the same concept is to be applied among testing team members too.