Jun 30 2018 10:55PM GMT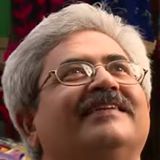 Profile: Jaideep Khanduja
Tags:
If enterprises find a suitable, stable, and reliable monitoring tool for their production applications, they would not mind shifting to serverless architecture at a faster pace. The adoption would become easier and quicker, in that case. The biggest challenge of visibility in serverless environments is monitoring. There are a number of vendors offering serverless monitoring services and capabilities. These include SignalFX, Datadog, New Relic, etc. It was, in fact, AWS Lambda creating a new concept of serverless architecture. The concept was new though but quite interesting offering function as a service (FaaS). As a matter of fact, serverless means the organization doesn't need a provision of servers. That doesn't mean servers are not there in the picture. They are, in fact. But the organization doesn't need to manage servers. This is quite interesting. Isn't it? Then who handles server management? Who ensures scaling at the right juncture?
Serverless Architecture, in fact, involves a metering mechanism thereby charging users on the basis of certain parameters. These parameters could be the time of code execution and the number of times a code triggers. That makes serverless monitoring quite interesting. Is it costly? Let's see. Many organizations are already moving from onsite data centers to serverless architecture. That avoids them bothering about containers or even virtual machines. While AWS was the pioneer in creating serverless technology, there are other players now like Google Cloud Platform and Microsoft Azure. Serverless model comes with certain benefits. These include an improvement in code quality, improvement in developer productivity, cost saving, scalability, to name a few. One of the biggest complaint that comes from this technology's users is lack of visibility into their servers. Serverless environment demands a different monitoring mechanism. Normal APM (application performance monitoring) and IM (infrastructure monitoring) systems don't suffice the purpose.
Serverless Monitoring Doesn't Gel With Traditional Systems
In the nutshell, we can say that serverless computing is currently in a nascent stage and undergoing various experimenting from vendors to attain a substantial reduction in overhead. Some more startups in this field are IOpipe in Seattle, Dashbird in Estonia/San Francisco, OpenGenie (Thundra) in Falls Church, Epsagon in Tel Aviv, and Stackery in Portland. In fact, it will be interesting to watch biggies like Amazon's next moves in the field of serverless monitoring.