Sep 21 2014 12:22AM GMT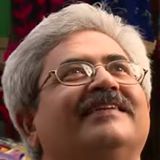 Profile: Jaideep Khanduja
Tags:
Project size varies depending on various factors. It could be financial, resources, requirements and management. There could be a project with high amount of business requirements but having financial constraints from customer side. It could also depend on the location of teams working on a project, whether the complete team is centralized sitting in one location or are co-located at various locations. And then these co-locations might be falling under different time zones. IF that is the case where teams working on a project are located in different time zones, it is always better to start agile with one of the team at one location.
Never star a pilot with a high risk project as a pilot works in two ways – learning and optimizing. In fact it is the learning that helps in optimizing. In a high risk project where failure or delay could bring in high losses, it is always better not to try something new. On the contrary, a low risk project could help in learning a lot while adopting agile for that project. This way you can build a solid base for the next chain of projects and gradually adopt if for medium risk projects. And then finally when you become masters, go for a big leap of transformation in a high risk project.
On top of your mind it should be very clear that communication and engagement play a major role in agile.