Apr 29 2011 9:54AM GMT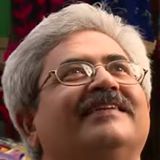 Profile: Jaideep Khanduja
Customer will always be hesitant in declaring software project as complete by means of talking about more and more to be done in the software. This 'more' could be anything like functionality, requirements, confusion, frustration, appearance, performance and what not. Some of these 'more' can be addressed to easily if possible to take in objective manner. Sometimes this tactics is intentional arising out of many reasons.
A lot is said about customer – customer is never wrong, always listen to customer, your customer runs your business; and so on; which is not wrong. But there are times when customer may become adamant on some non realistic issue keeping in mind to not release some payment or not issue a project close letter/ certificate. If this is the case, it is happening intentionally on customer front. Basically such a situation should not arrive under any circumstances.
If a proactive approach is maintained, project manager can always foresee things going out of hands. An emergency meeting is required to be called immediately involving all stakeholders including top management members from both sides.
Customer may have a large list of concerns on the table in that meeting. First lesson is listen carefully and attentively. If you do that, you win half the battle. Keep jotting down those points or ask customer for a copy so that while he is sharing those points, you can keep marking your points against each of the issues raised by customer. After the list is completed, start with points where you agree to customer and accept the concern with a commitment to settle it ASAP.
Then start discussion of those points where you disagree to customer – put your contra-points and tell customer since you have agreed to so many points above unconditionally, these valid contra-points must be agreed by customer so as to close all issues.