Sep 30 2017 8:26AM GMT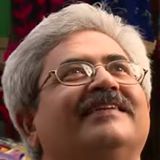 Profile: Jaideep Khanduja
Tags:
Increasing presence on the web is also exposing our applications and data to higher risk. These risks include cyber attacks that are now increasingly creating panic for enterprises. That is why security testing for all kind of web applications are very important. In fact, important to an extent that there should be no scope of an iota of compromise in that. It not only require suitable taskforce and tools but also exhaustive security testing plans. This planning should start right from the beginning of a project. The overall purpose is not only to ensure a secure application launch but also a riskfree user experience. Achieving this is not a difficult task. But you need have some fundamental things in place before you start. Because building a strong security fence within the code provides you a good amount of confidence to go ahead. Adopting a right path is important.
With Petabyes of data transactions happening across the internet with the help of a large number of web applications calls for a tight security testing methodology. An end user will always expect a hassle free experience in this regard. Monitoring every transaction is an impossible task. Hence, a foolproof exception handling mechanism needs to be there in place. That too with respective provision of automatic alerts and alarms. There is an overall atmophere of panic due to continuous cyber attacks. A higher number of virus attack incidents also indicate increasing threat in our digital space. This, in turn, demands adopting right tools, people, and methodologies to tackle these issues. In fact, there are a number of reasons to increase the intensity of security testing for web applications. The key is realization. Without realization nobody understands the gravity of matter. It is not necessary to wait for an incident.
Security Testing Should Be a Top Agenda
Enterprises need to act smart in creating comprehensive security testing agenda rather than launching a web application without bothering about it. After all, creating a secure customer experience is the call of the day.