Sep 30 2017 2:49PM GMT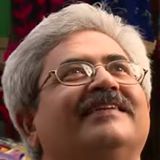 Profile: Jaideep Khanduja
Tags:
Security Testing is not a new phenomenon but its depth is compellingly increasing due to avoid security flaws in an app that becomes an invitation for hackers. If we follow proper security testing steps everything can be taken care of to a larger extent. In fact, it is essential to understand these steps thoroughly.
A concrete plan plays a major role in the success of any project. Without planning execution is always prone to failure. You can form a strategy only if you have a solid plan in place. Especially in case of security testing, it has to be exceptionally well in terms of identification of all the vulnerable areas to look into. Rather, a scenario wise plan will be a batter preposition. Actually, flow of business logic goes into coding. After coding (or during coding) you need to spend some time with developers to get the crux of flow of the same logic in the application. That means the busines flow not becomes application flow. In addition to helpin in mapping the both, it also helps in identification of logical vulnerabilities. Though automated tools help in testing but still vulnerabilities like authorization bypass should be taken care of in manual testing.
Threat modeling is next to go for in Security Testing Steps. If you design a model of high-level threats to the application, it helps a lot in creating proper test cases. Identification of development components like coding language, technology stacks, technology platforms, etc. are also part of the same step. With the help of historical data of other projects you can ascertain the pros and cons of each of these components.
Security Testing Steps Provide Guideline
Selection of right testing tools is critical. Open source tools like Zed Attack Proxy and Nmap are good in that zone.
Don't perform testing just for the sake of it. These Security Testing Steps are just a guideline. Relying completely on automation in testing is another weakness. Hackers would be happy if you don't apply your mind in customizing it and taking a step ahead of standard style of testing.
Security is the key driver in all Security Testing Steps. Don't ignore SAST (Static Application Security Testing) and DAST (Dynamic Application Security Testing).