Aug 29 2017 10:25PM GMT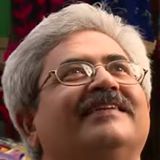 Profile: Jaideep Khanduja
Tags:
Data security is the biggest concern for any business or enterprise. Without considering the size of a business, it is of utmost importance. But how many businesses understand this? In fact, how many businesses understand that data security has to do a lot with organizational culture? And hence Security Positive Culture is a critical task. As a matter of fact, keeping it as a high priority task is not a bad idea. Rather, there needs to be a constant focus on it. Who performs and how, is management's concern. But first thing is to understand its gravity and intensity. A business needs to ensure that all apps and servers are secure enough at any point of time. Obviously, as you scale up your business, the existing measures might fall short in providing ample security. That is why there is a need for a review mechanism.
When we talk of Security Positive Culture, it is important to understand that roots need to be very strong in this matter. Of course, there is nothing like a hundred percent secure system. But there has to be a mechanism to find out the gaps on a regular basis in the existing system. That is what defines the upgrading of data security mechanism. There is always a middle way to it. A right balance is a must for which there has to be a right assessment system. Like, the way we identify bugs in a software and then categorize them on the basis of their severity, the same need to be done here. Sometimes managers and developers become dumb. They act as per the directions from the business. That is why business has to be sensitive about the data security and hence Security Positive Culture.
Security Positive Culture Is Critical As You Grow
Actually, security awareness is a two-way process. While business obviously has to understand the gravity of matter but it is the technology department that has to educate the business on HOW part. Ownership is important. And more important is clarity of ownership.