Feb 27 2018 7:13PM GMT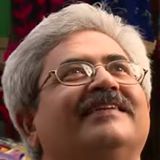 Profile: Jaideep Khanduja
Tags:
I think no learning has come to enterprise from the famous 2017 Equifax security breach. The reason was an easy penetration through an unpatched application. 70% of enterprise worldwide are still living with this vulnerability. Merely banking on IT staff will never resolve this issue. There has to be an alert mechanism that works without fail, timely, and rather proactively. Definitely, you are safe as long as you are not the target. So, you can live happily with a safety tag on your job even if you are not deploying patches instantly on their release. Honestly, very few CIOs/CTOs would be able to answer how many of their applications are in acting as an open invitation to hackers. Because there are few of the applications functioning without latest patches. Of course, the more patches you skip, the more vulnerable your organization becomes. It just needs a hole in the balloon.
Do you have a vulnerability disclosure mechanism in your organization? Mostly it is IT department that decides new application deployments. Like, What, Where, and How. But there are a few organizations where it is a mutual consent between business and IT for this. Interestingly, there are very few where the line of business takes a decision on this. What about your organization? Who is responsible for a security breach? IT? Business? Or nobody? I think, in next couple of years there will be a big transformation in most of the organizations. It will be non-IT functions having more influence on an organization's applications and workloads management. I am sure, most of you might not agree with this statement. But those who agree, will have to think and answer which specific non-IT business function will it be? It could be HR, R&D, Operations, Finance, Legal, Sales, Marketing, or Executive Management.
Security Breach is a top concern for most businesses
The security breach is, of course, a matter of serious concern today for most of the organizations across the globe.