Jul 31 2017 12:11PM GMT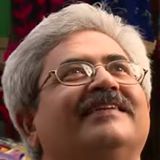 Profile: Jaideep Khanduja
Tags:
Something important happening in terms of Security Assessment Program is worth pondering. Australian Insurtech enterprise Cyber Indemnity Solutions (CIS) collaborates with Fortinet on a critical program that will keep analyzing weaknesses in security framework in organizations. Fortinet, as we know, is a global security solution provider. The two companies launch the program across Australia/New Zealand. In fact, they don't stop there. They have aggressive plans to cover the Asia Pacific region soon. Greg Hodgkiss, CEO, CIS acknowledges that this collaboration is a key component in risk management. As a matter of fact, on-premise and cyber security have become apparently the major portion of cyber threat for enterprises all across the globe. As the risks are increasing manifold in the cloud spectrum, it is quite prominent for enterprises to focus on its security aspect and thus look for the right partners to ensure the right solutions.
Security Assessment program is not simple to deploy. It will vary from industry to industry. In fact, it consists of a number of technologies and various aspects. Like technology to impart best practices, strong protocols, user behavior, and usage patterns. Only cyber insurance solution providers covering this complete paradigm can think of appropriate insurance cover. As Hodgkiss says, "Businesses face an ever-increasing range of complex and evolving cyber-security threats yet most businesses lack the budget or expertise to deal with these threats effectively. The most significant damage to any business is the permanent loss of critical business data, which can be a result of an attack, employee maliciousness, or simply human error."
Security Assessment Program Is Important
This Security Assessment program between CIS and Fortinet include Fortinet's Security Fabric, FortiGate enterprise firewall, and FortiAnalyzer central logging. Jon McGettigan, Senior Director, Australia, New Zealand, and South Pacific Island, Fortinet confirms that this solution is important because both organizations have an exhaustive presence in the area in terms of investment and resources. In fact, Australia's new data breach law demands this level of security assessment program for cyber insurance.
McGettigan adds, "Over the next several months, we will monitor the market response to Fortinet and CIS's joint offering. If it meets our targets, we will extend the collaboration to more markets in the Asia Pacific region." He concludes by saying, "The opportunity for the channel is to have a different conversation at a high level in the organisation – cyber insurance needs to be flexible and bespoke to each customer. Creating a robust cyber security posture helps each organisation in being aware of the importance of protecting their critical data, and creates an opportunity for the channel to add value through implementation and services to create that solution."
CIS will extend this Cyber Security Assessment program CIS to 'Crimson Risk'. In fact, Crimson Risk, of which CIS is an integral part, is an association of cybersecurity companies providing advanced level risk assessment, monitoring, and consulting services. Thus, the new collaboration with Fortinet will also help CIS in expanding the Security Fabric to Crimson Risk clients.
Security Assessment Program Is To Mitigate Cyber Risks
Hodgkiss emphasizes that the target is to create a holistic risk assessment framework that covers business risk from all directions. He says, "It takes the form of a comprehensive questionnaire looking at IT, governance and compliance, human capital and third parties, and existing insurance coverage. The assessment report will provide the customer with recommended remediation and mitigation actions including insurance to indemnify them against data loss an additional layer of protection against cyber threats."
Most of the organisations don't trust standard cyber insurance policies. It is because these policies don't cover all business risk and full data loss. That is why this program ensures a deep risk coverage and higher indemnity cover for their clients having crucial digital data assets. "Ongoing threat monitoring, sophisticated artificial intelligence platforms and constant review of the business changes will continue to provide a high level of protection for the business," he says.
"Protecting a business against losses associated with cyber risk makes good financial sense and should be a key component of the cyber risk mitigation strategy. To support the risk assessment service, we can now also uniquely offer high indemnity, broad coverage, insurance to compensate data owners for the cost or profit impact of a cyber-attack, or if critical data is permanently lost," Hodgkiss concludes. Hope it clarifies various aspects of Security Assessment and how critical it is to deploy in today's life of cyber risks.