Apr 28 2017 1:02PM GMT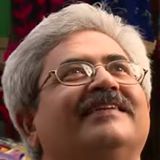 Profile: Jaideep Khanduja
Tags:
Seagate Technology Plc's financial results for the third quarter of the fiscal year 2017 ending March 31, 2017, prove highly increasing demand in storage worldwide. And why should it not be? The fast evolving concepts like Internet of Things (IoT), Big Data, Cloud, Analytics etc. demand are taking shape into reality. And thereby it propels the storage requirements in an exponential manner. In that context, for the third quarter, the company reports revenue of $2.7 billion with a gross margin of 30.5% and net income of $194 million. In addition, diluted earnings per share are $0.65.
On a non-GAAP basis, that excludes the next impact of certain entities, Seagate Technology reports a gross margin of 31.4% with a net income of $329 and diluted earnings per share of $1.10. The company generates $426 million in cash flow from operations during the third quarter. It has paid cash dividends of $186 million and successfully raises $1.25 billion in investment grade debt. In addition, Cash, Cash equivalents, and short-term investments exceed $3 billion at the end of the quarter. Around 300 million ordinary shares were issued and outstanding as of the end of the quarter.
Steve Luczo, Seagate chairman and chief executive officer says, "The results of our financial performance this quarter reflect a stable demand environment, good operational execution, and momentum in the stabilization of our business model. With a market-leading and cost-efficient storage solution portfolio, Seagate is well positioned to support our existing and new customers in a world of accelerated data creation and increased storage needs driven by emerging technologies and new business models. We will continue to focus on future growth opportunities, generating profits and building lasting value for our shareholders."
Seagate Technology
Overall, it is interesting to watch how Seagate Technology and similar trade companies are going to fulfill the exuberant storage needs worldwide. In addition, it is not only about the storage but also about the quality and consistency. In fact, it is a very versatile phase of technology.