Nov 21 2008 10:55AM GMT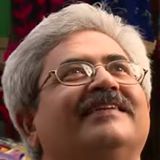 Profile: Jaideep Khanduja
Once the software has been accepted by customer (user acceptance or software acceptance), on customers approval the software goes to customer site for implementation. A key user's team from customer end is dedicated to this phase for the complete tenure. From vendor side also a team of technical and functional leads goes to customer site for implementation. The two teams jointly working as a single team start the implementation process by installing server, client software (by vendor technical team), training to respective module key users, test server setup, test run, and then live run.
By now the users should be quite comfortable with the software and also should be familiar with the functionality of the software. This is the period of deployment phase when user team is getting matured in running the software independently.
The vendor team should, even if it is there at customer site, behave virtually as if they are not there and should act only in case of a crisis. This virtual absence or inactive phase of vendor team will increase user's confidence tremendously.
After implementation, for a period, stipulated and agreed upon mutually, there is a maintenance phase, during which a full remote support is provided by vendor team to the end users sitting at customer end. At times, if not possible remotely, some technical or functional person has to go to customer site during maintenance period.