Nov 19 2008 10:10AM GMT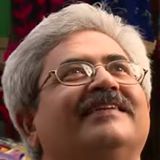 Profile: Jaideep Khanduja
Software Acceptance or User Acceptance is an exercise that happens once the software has been cleared by QC. So far software has been tested internally only (by developers and testers). But customer also would like to test it and accept it prior to finally start using it. The phase is also important in case if any user requirement has been skipped, misunderstood or wrongly built in the software. Clearance by development team and testing team does not ensure that the product is meeting all requirements specified by the customer correctly and appropriately.
User would like to go through each functionality, process and rule with real data to ensure that the software is behaving as per the needs specified. Users during acceptance testing is supposed to run through each screen built and by trying data of both types – right and wrong to ensure proper handling of exceptions in the software.
Once the key users find software functioning fine, customer (management) accepts the software and then it is finally deployed or implemented.
User acceptance can take place at either of the locations – customer or vendor.