Nov 14 2008 10:30AM GMT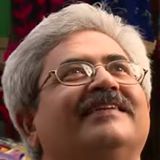 Profile: Jaideep Khanduja
Based on software requirements, business process, business rules, software design and customer specifications, the software coding begins. Project manager distributes the coding among the development team members with clear time frame instructions. Coding will begin in two manners – phased or sequential and parallel.
Phased or sequential coding is one in which the next coding part is not possible unless the first part is complete.
Parallel coding is coding that can be started simultaneously for different independent units between which the dependency is not too high.
Software Coding is the process of conversion of software design (concept) into reality.