Jan 28 2012 1:54PM GMT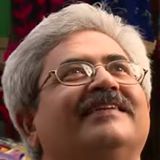 Profile: Jaideep Khanduja
Based on a report published on a research site, scope creep is one of the biggest culprits responsible for failure of project. Scope creep is nothing but shortfalls in the requirement gathering from customer during the customer requirement documentation phase of the project. It is quite relevant to a wrong map in your hands will never be able to land you in right destination.
Howsoever clearly designed map you have in your hand, with clearly defined paths and directions, but if it is wrong map, if will certainly never let you reach the desired destination. Probably a small shortfall in the requirement specifications could lead to a huge gap in acquiring the goal within stipulated budget and timeframe. Extrapolated budgets and schedules do not lead to internal or external satisfaction of the stakeholders in a project. It impacts hard on all fronts and thereby resulting into disharmony and loss in involvement of stakeholders in ongoing project.
It is not that a risk can't be mitigated. But before going for a mitigation plan, it is important to understand the level and severity of risk. Once you understand the gravity of a risk, it becomes easy to hit its causes and put all efforts in mitigating the risk.
Any risk and its mitigation cost – directly or indirectly – and put its negative impact on the performance of a project. Therefore it is always better to leave a scope of higher amount of risks in your project.