Apr 28 2017 11:02AM GMT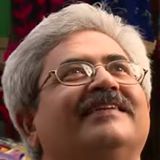 Profile: Jaideep Khanduja
Tags:
Schneider Electric stands among the global frontrunners in energy management and automation. With an employee base of around 150,000 globally serving more than 100 countries, they are the pioneer in assisting them to streamline their energy and process in a much safer, reliable, sustainable, and efficient manner. their revenues for FY2016 were around Euro 25 billion. The organization has a wide expertise in managing from the simplest of switches to complex operational systems. With this, they help their customers improve their operations. In fact, they reshape industries, transform cities, and enrich lives. As they say, Life Is On.
Schneider Electric aims to make India's first greenfield smart city in Naya Raipur. Naya Raipur Development Authority (NRDA) zeroes down to Schneider Electric India on the basis of their global specialization in energy management and automation. This results into signing a contract between the two for the development of the first greenfield integrated smart city. Naya Raipur is the capital of Chattisgarh. In fact, Schneider Electric will execute this project along with their consortium partner IL&FS Technologies. As a matter of fact, this is a tripartite contract.
Rajat Kumar, IAS, Chief Executive Officer, Naya Raipur Development Authority, says, "It is a happy moment for us today as the Naya Raipur Smart City project takes off with the consortium and our partners. This is a unique project, one whose organic growth we shall pursue aggressively. The project shall be spread across verticals and integrate these diversified segments and I look to our dynamic team to make this real in a short span of time."
Schneider Electric
Schneider Electric will be taking care of the development and execution of most critical activities in the project. Like Command & Control Center, transportation, surveillance, citizen applications, Smart Grid, Water Management, and overall Building Management. There would be more than 100,000 IO points for connected devices in the transportation system. This will include, edge control, various applications, analytics, and a number of services. The open, scalable, and interoperable technology design gives it an extra leverage for scalability and cost control. IL&FS will take care of e-Governance and Transportation.
As a matter of fact, Schneider Electric aims to complete their first fully integrated city with all features a smart city can have. This includes physical & social infrastructure, Governance & Legal framework, 24×7 quality water supply, smart metering, complete automation of utility bills, enhanced security mechanism, complete safety, citizen-centric mobile apps etc. In addition, there will be city portals to control the complete ecosystem.
Prakash Chandraker, Managing Director, and Vice President, Schneider Electric Infrastructure Limited, says, "We are delighted to be a key partner in delivering a world class integrated city with a focus on the safety, reliability, efficiency, sustainability and connectivity of citizens. We shall leverage advancements in IoT, mobility, sensing, analytics, and cyber security technologies to make Naya Raipur a true smart city." Overall, it is going to be a challenging project.